Chin filler has become very popular in the last few years and more and more injectors are becoming skilled at using filler in the chin to give better shape to the jawline, contour the chin, and improve facial harmony.
Can chin filler give more angularity to a round face?
Yes, absolutely! Chin Filler can be used to add more vertical height to your chin while also adding some horizontal projection which will make the chin taller and give the lower third a less round look.
Chin filler can even be used to create a specific shape like a pointy chin to make you face look more heart-shaped.
What is a round face
Round face occurs due to lacking angularity most commonly in the lower third. While having non-defined or chubby cheeks or a large forehead can increase the appearance of a round face it is almost impossible to have one without an undefined lower third.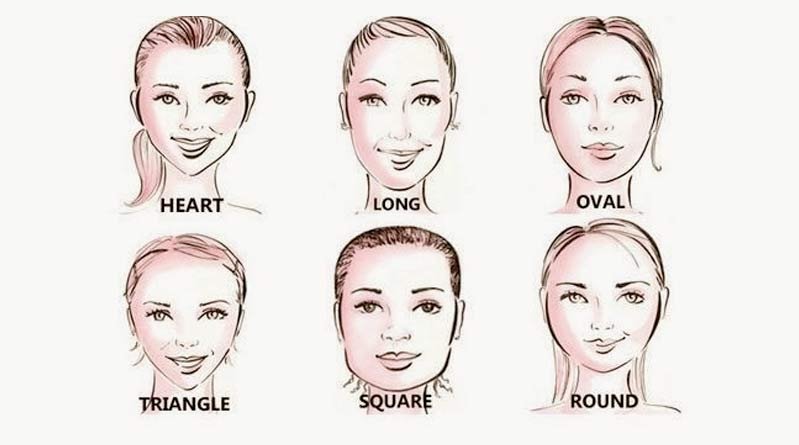 Here are some common causes of a non-defined lower third:
recessed chin
vertically short chin
too small or too large gonial angle
small mandible structure
When to combine chin filler with jawline filler
In some cases, chin filler can look better when done solo rather than in combination with jawline filler. These cases are typically when the jawline is defined but the chin is too short vertically or slightly recessed.
If the jawline is not defined, filler can be injected along the jawline and in the gonion (jaw angle filler) to create the appearance of a jawline. However, in my opinion, if jawline filler can be avoided that is more ideal as chin filler looks far more natural and more difficult to spot than jawline filler.
How many mls of filler is typically used for chin filler
Typically 1-3 mls of filler will be used for chin filler. Amount needed will vary per person based on their jaw and facial structure and the look they are trying to attain.
How to avoid looking overdone with chin filler
When chin filler far exceeds the natural jawline there will be an unnatural looking fold under the chin which will be much more visible when smiling, talking, or chewing food.
Another common sign of excess chin filler is unnatural looking lumps under the skin or when the chin visibly deviates from the shape of the jawline. Well done chin fillers give a smooth and tight look to the chin. If your chin does not look smooth and round it's likely that you are overdone.
Most Notable Cosmetic Clinics, Surgeons, and Injectors for Profile Augmentation
MCR Aesthetics- U.K.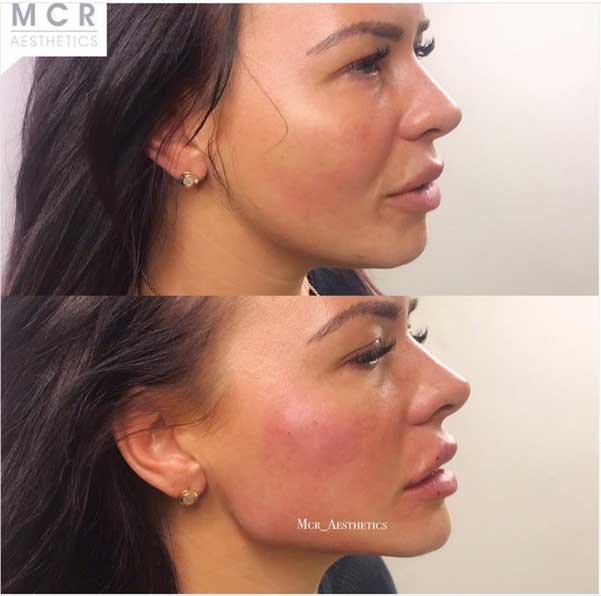 This clinic is based in the U.K. with several locations including their Manchester and Liverpool clinics. They have become famous for their aggressive approach to profile augmentation. They are very talented at creating fierce and forward grown faces on women.
They charge 170 GBP per ml of cheek and jawline filler
Melanie Petrossian R.N. – L.A.
Melanie is a family nurse practitioner who has over 7 years of experience working in aesthetics. She has a great eye for profile augmentation including nonsurgical nose jobs and chin/jawline filler.
Dr. Zack Ally – U.K.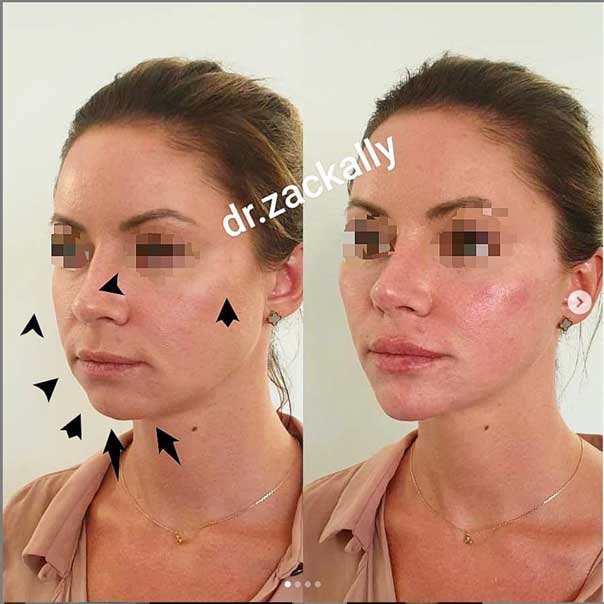 Dr. Zack Ally is one of the most aesthetically aware surgeons that specializes on both male and female facial augmentation. One of his main skills is enhancing round faces with chin and jawline augmentation for a more striking and appealing result.
The ideal chin shape is greatly influenced by the shape of your nose. If the topic of chin fillers interests you, you might be interested in reading my post on how to choose between chin fillers and rhinoplasty.

It can be difficult to understand if you would benefit from chin filler or if enhancing other areas of your face would benefit you more, especially if you don't have a lot of chin recession. You can read my post on what makes us attractive to get an idea of which features are most important for an attractive face.

I also offer consultations where I will help guide you throughout your plastic surgery journey to make the correct choices with regards to choosing your procedures.

If you have any question please leave them below and I will do my best to get to them 🙂